Avoid These Mistakes When Building a Pergola
Mistakes are inevitable when building a pergola, but there are some mistakes that you can avoid. If you want to build the most successful pergola on your block, it's essential to consider these things. We will go over the most common mistakes Virginia people make when building a pergola and how you can avoid them!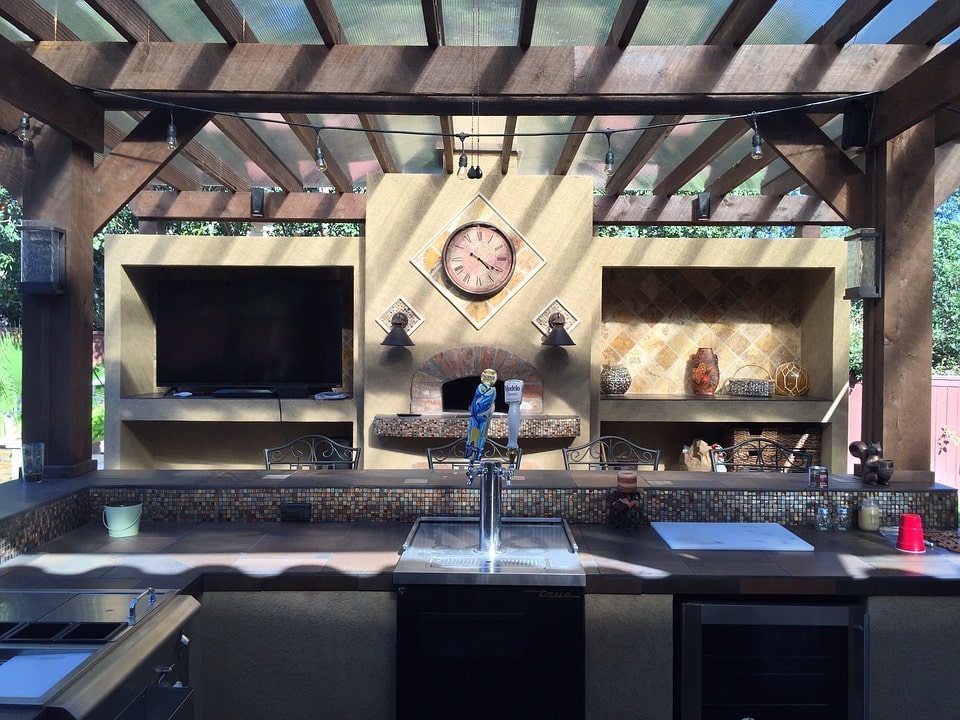 Pergolas are custom structures that use columns and beams to support a garden feature, such as an arbor or roof. This type of structure typically comes in a trellis with lattice sides or sometimes can resemble a gazebo. Wood composite pergolas are a great addition to any outdoor living space because they add value, style, and beauty, making it an inviting place for family and guests.
Is a pergola the same as a patio?
A pergola is not the same as a patio. A pergola is built above ground, usually attached to a house. In contrast, a patio can be either built above or below ground level (the latter of which is often referred to as an outdoor room) and is usually attached to a house, not so much for shade but to provide an area where the homeowners can entertain themselves and enjoy time with friends.
What are some common materials for building a quality pergola?
Common materials used in pergola construction include wood, stone, metal, concrete, and glass. It is common to use wood and stone to mimic the look of a gazebo. 
What are some common mistakes to avoid when building a pergola?
1) Failing to ensure that you have enough space for your pergola design
This is one of the most common errors made by homeowners who are planning to build a pergola. Make sure you have enough space before committing your design to paper because it can be difficult and expensive to modify an existing structure due to size restrictions later on.
Typically, most homeowners choose between having an open-air pergola or one that has a roof on it. The reason for this is the amount of space required to build each type. A roofed pergola would need more height space than an open-air pergola, for example, because the roofing must cover the patio area (more height = more width).
If you decide later on that you want an open-air pergola instead of a roofed pergola due to your limited space, this can result in costly decisions (e.g., tearing off and rebuilding new rafters, etc.).
2) Failing to ensure that your design fits with your house
Attaching a new structure to your home can be a costly and time-consuming process. For this reason, it's often advisable to match your pergola design with the overall look of your house. If you already have an existing patio structure that your new pergola will be attached to, ensure it has a similar style as the rest of your home.
In addition to cost reasons, there are also some practical considerations (e.g., if you plan on selling your home in future years). As such, making sure that the look of the pergola matches that of your home is always recommended.
3) Failing to consider additional costs associated with building a pergola
While choosing a prefabricated kit can make building a pergola a lot easier, most kit companies will require you to purchase other items such as brackets and screws. Also, keep in mind that pergolas can be very heavy structures.
If you live in an earthquake-prone area or on the top of a hillside where there is always the risk of landslides and mudslides, then this can also increase your costs due to having building inspectors monitor and approve all construction plans and designs.
4) Failing to consider how much maintenance will be required for your new pergola
Before starting any work on building a pergola, it's important to understand just how much time and effort will be required (on an ongoing basis) for its upkeep and maintenance. Suppose you already have a busy schedule and do not have the time to maintain your pergola regularly. In that case, it may be advisable to choose a model that doesn't require too much ongoing maintenance (e.g., re-coating with wood finishes every few years, etc.).
If you're planning on spending a substantial amount of money on building one for your home, then it's always best practice to make plans just in case something goes wrong or if you wish to make some changes to the design of your pergola.
For example, always get a written quote from all contractors or tradespeople you are considering hiring because you may have a hard time getting a refund if you change your mind later on.
6) Building the wrong size
Many people think they can buy some wood and start building, but this isn't always the case. Be sure to measure your porch first to determine the size of your pergola. If you have a small porch, then this means that even a simple two-post design may be too big for your space.
After measuring your porch, factors such as how high you want to build your pergola and the overall look will also play an essential role in determining what size your pergola will be.
7) Failing to consider the slope of your roof
The parts of a pergola can be heavy, so if you decide on a design attached to a sloped roof (or angled too steep), then this could end up causing your structure some problems (especially after it rains). In addition, if the slope of your roof is too steep, this can also make it more difficult to attach your pergola properly to the rafters.
8) Building a low-profile pergola
If you're a person who loves privacy and seclusion, then having a high-profile type pergola is the way to go. Having a high-profile pergola is also preferred if you are looking for a shade over your patio. 
However, be sure that you have at least 20 inches of clearance below it (where the furniture will be placed); otherwise, it can be challenging to use chairs or other types of outdoor furniture underneath it. 
9) Failing to think about the impact of changes in temperature on your pergola
As mentioned, some pergolas are designed with insulation and windows that can open. If you're planning on having any windows or doors built into your pergola, then be sure that the designs are done correctly because these components can also be a source of leaks. 
If you're going to have windows built into your pergola, it's also important to consider how temperature changes will affect its durability and longevity. 
10) Failing to make a thorough list of all the materials you'll need
Before starting any work on a project like this, it's also wise to list all the materials you'll need. This can help save time and money in the long run because if you forget any specific material needed for your project, you may have to take a trip back to your local home improvement store.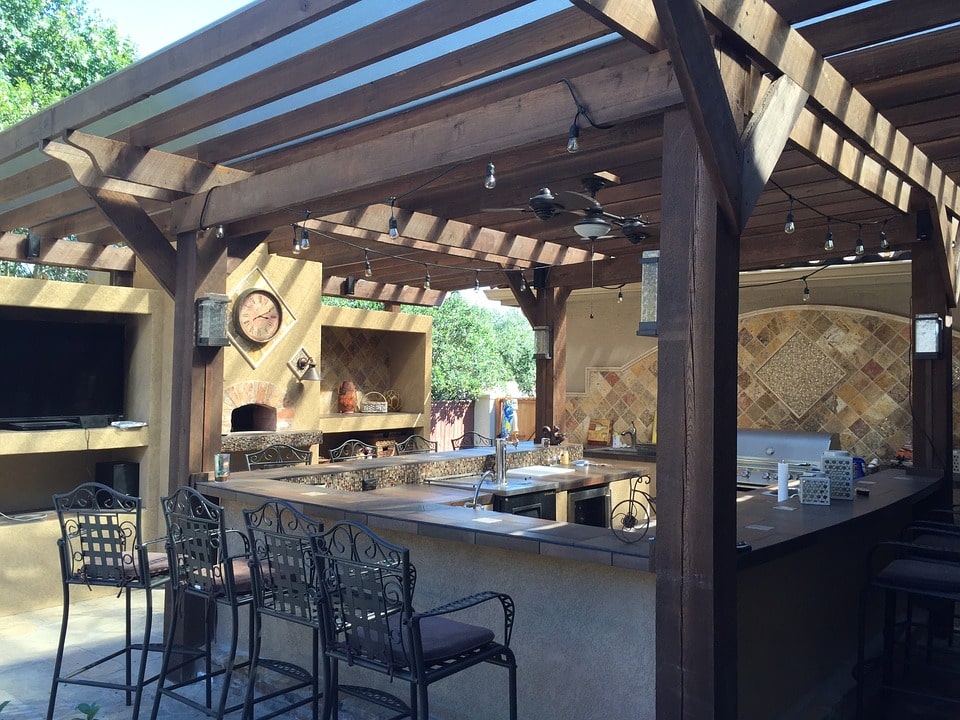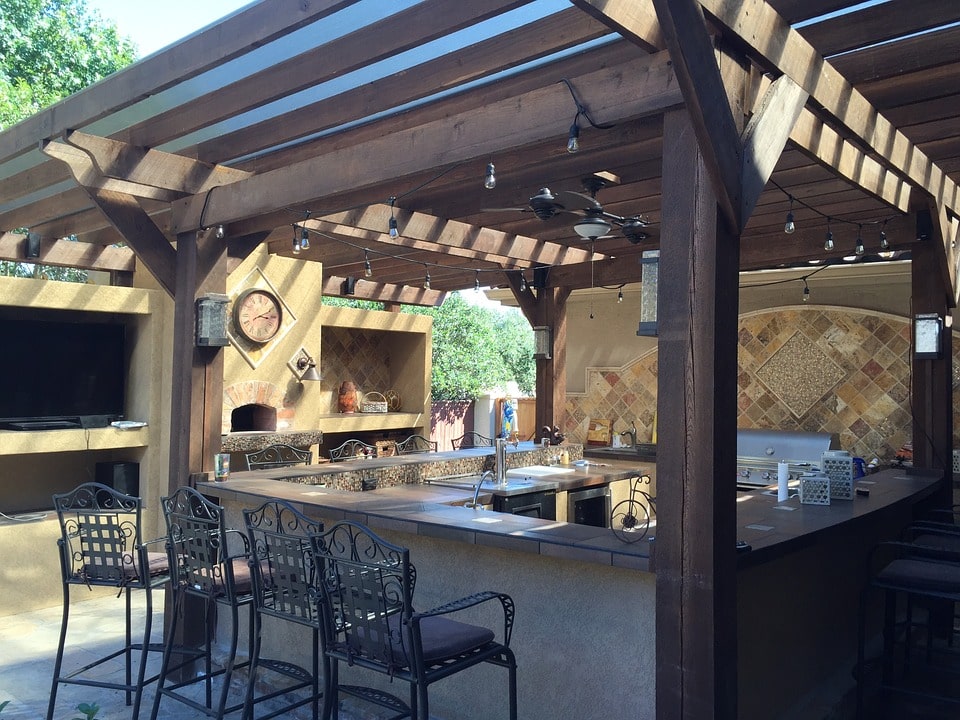 What considerations should be made when choosing materials for a pergola?
When considering what material you would like to use in your pergola construction, it's essential to consider how much weight each material will hold and the cost and appearance. You could choose from many materials, but your choice will largely depend on personal preference and how it will match the landscape.
What are the steps involved in pergola construction?
Pergolas can be built using either prefabricated kits or custom-designed pergolas. If you're building pergolas with a kit, the following are common steps that would have to be undertaken: 
1) Site preparation  – The site where the pergola will be built needs a firm and level surface. Any sod or vegetation on the ground should be removed. Barn doors (used to cover the pergola) must be at least 8-feet tall and should be wider than the beams used in the pergola. 
2) Laying out the pergola design  – A preliminary layout is usually drawn up, considering the dimensions of the posts, beams, and rafters. 
3) Digging holes for the posts  – The holes should be dug at least 2 feet deep and 2 feet wide. 
4) Inserting post anchors for stability - The post anchors should be hammered into the bottom of each hole, and gravel should be packed around them. 
5) Assembling beams and rafters – The beams and rafters, when partially cut, should fit together like a puzzle. The ends of the post anchors can be used to attach the beams and rafters. 
6) Framing and planking – The next step is to frame up the pergola using 2x4s. The frame is then planked with cedar or another rot-resistant wood. 
7) Building stairs, ramps, or ladders – If you're putting stairs in the pergola, then this is when you do that. 
8) Inserting post sleeves   – The post sleeves are inserted into the holes in the posts. 
9) Installing railings – Railings can be built to fit the design of the pergola. If a kit is being used, metal balusters can be inserted into holes in special brackets called rail anchors. 
10) Implementing an electrical system (if installing lighting fixtures is required). These are just some of the more common steps involved with constructing a pergola. Depending on your specific requirements, other measures may need to be undertaken. 
11) Installing roofing – The roofing is placed on top of the pergola and secured with screws. 
12) Assembling barn doors – These can be screwed together and attached to the pergola. 
13) Finishing touches - Once the pergola is finished, painting and staining it can be done. 
What should be done after the pergola has been completed?
After constructing a pergola is complete, some tasks can be done to ensure safety and durability. The first is to apply a sealant, which can be done either during construction or after. This will ensure that rain does not damage the pergola.  
Secondly, it's essential to ensure no water leaks inside the pergola before applying a sealant. If there are, you should fix them immediately to avoid more costly problems in the future. Once the sealant has dried, it is recommended that you cover the pergola with a tarp to protect it. 
When does one hire professionals for help with pergolas?
Some people choose to do all of the labor themselves when constructing their pergolas. This type of project is suited for those who have experience building things independently or have worked alongside someone else. For example, if a person has a parent or spouse with carpentry skills, this would be a perfect project for them to do together.
Keep in mind that when building a pergola without professional help, there is always the risk of not getting the proper permits from the town hall and hiring an electrician and plumber if electrical wiring or plumbing is necessarily needed to be done. It seems like a lot of work and hassle if you don't know what you're doing. Sometimes it's worth it to spend the money and get professional services to do this for you.
Hiring professional services to help with pergola construction make this task go much faster and smoother. They will be able to maintain the proper measurements and ensure the project runs smoothly on time.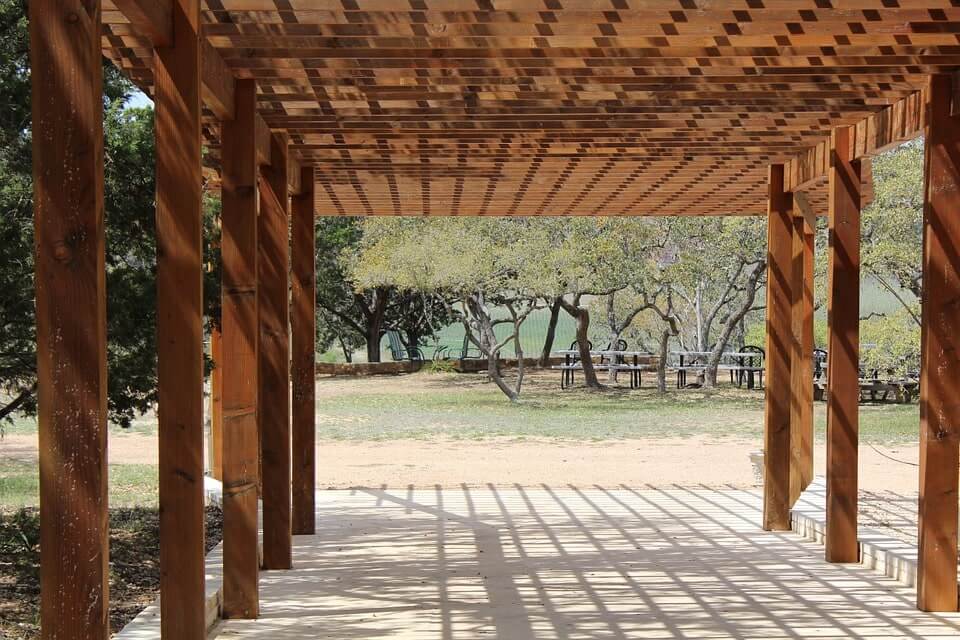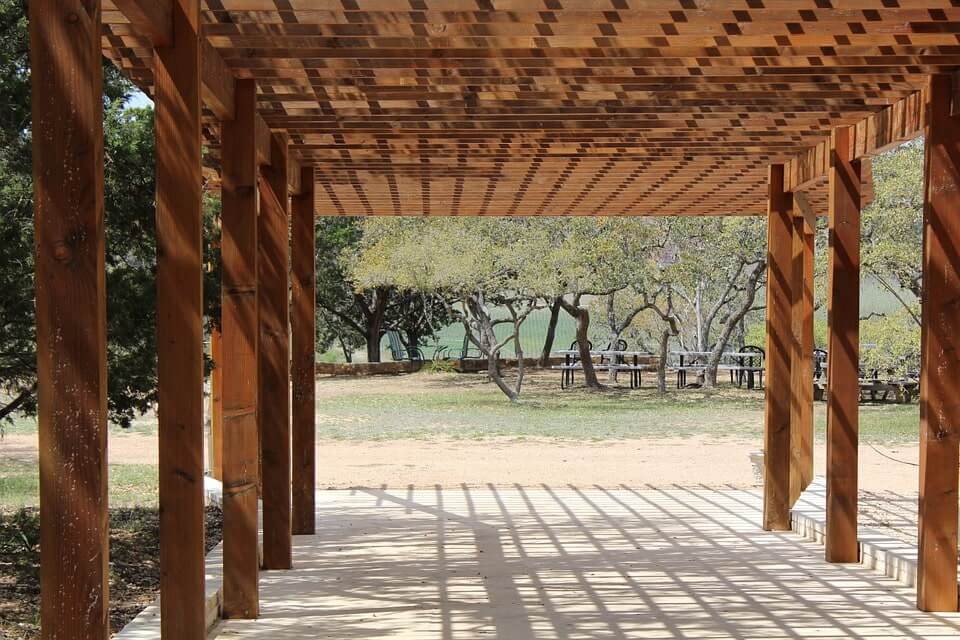 With all the information you've learned about building a pergola, it should be easy to avoid common mistakes. We hope this post has helped answer any questions on how to make your backyard oasis! If not, feel free to leave us a comment below, and we will do our best to help out.
If you're looking for a company to build your pergola, contact Richmond Deck Pros. We specialize in creating beautiful and durable outdoor structures that are perfect for any backyard or patio. Give us a call today at 804-352-6470.