Custom decks can quickly improve the aesthetic appeal of your outdoor living when handled by professionals. In sophisticated regions like Richmond, Virginia, finding a deck builder or contractor should not be a daunting task. Nonetheless, not all deck contractors will meet your demands. It is still important to review aspects such as reputation, capacity to serve, quality service guarantees, insurance and professionalism among others.
A great deck company should be able to tackle any project and create exactly what you envisioned for your deck. At Richmond Deck Pros, we strive to create the best deck Richmond residents have ever installed in their homes.
We work each project independently and use client inputs to design top quality decks featuring various desirable properties including durability, aesthetic appeal, versatility and low maintenance among others.
Benefits of Decks for and Outdoor Spaces
Most homes in Richmond have decks and patios for obvious reasons. Decks have various advantages including:
Versatile

Decks are quite adaptable and can be installed to compliment any structure in your home. With all the existing options, you can add as much personal touch as you want. At Richmond, our aim is to help you build custom decks that do not only enliven your outdoor space, but also increase the functionality of the area.

Great Space for Family and Friends Enjoy

Decks are more like arbors and pergolas. They add that extra space in your backyard where you can entertain guests. You can also make it the perfect spot for relaxing with your family and enjoying some sunshine.

Affordable

You do not have to break the bank to install the deck of your dream. At Richmond Deck Pros, we make deck installation affordable without compromising the final quality. Decks are also cost-effective and will last several years without any need for major maintenance work.
It is important to understand the different types of decks available in the market. Decks can be made from wood, marble, natural stone, PVC, ceramic tiles and bricks among other materials. Any experienced deck builder should use your inputs and envisioned ideas to recommend the best solution for your needs. Some of the decks we install at Richmond Deck Pros include: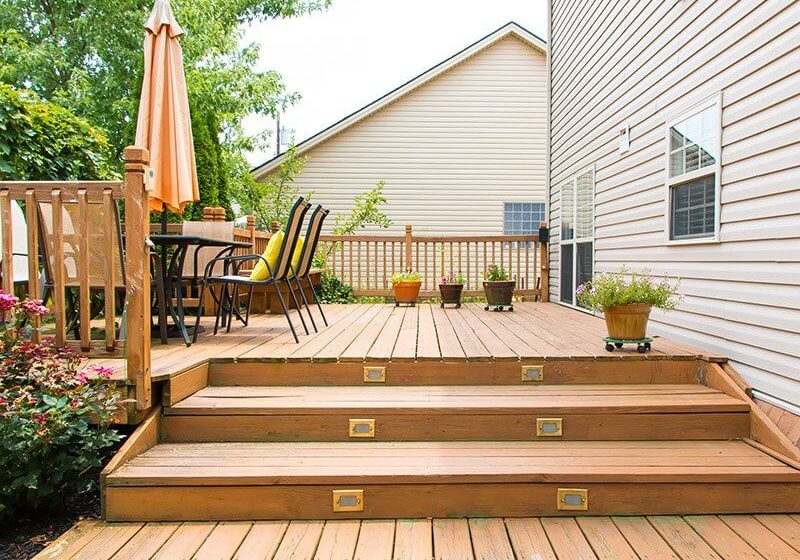 This is the most popular choice for both deck contractors and home owners. This material is made by kiln-drying and pressure treating the wood. We use premium-grade lumber wood to ensure the final product is free of knots and warping. It will also last a couple of decades without decaying. The material also results in a rustic natural appeal.
Composite decks are made using a synthetic material made to mimic the natural grain and properties of wood. It is perfect for those who seek durable options that still resemble natural wood, but have superior quality in terms of durability and resilience. Most composite decks will last up to three decades without needing any maintenance.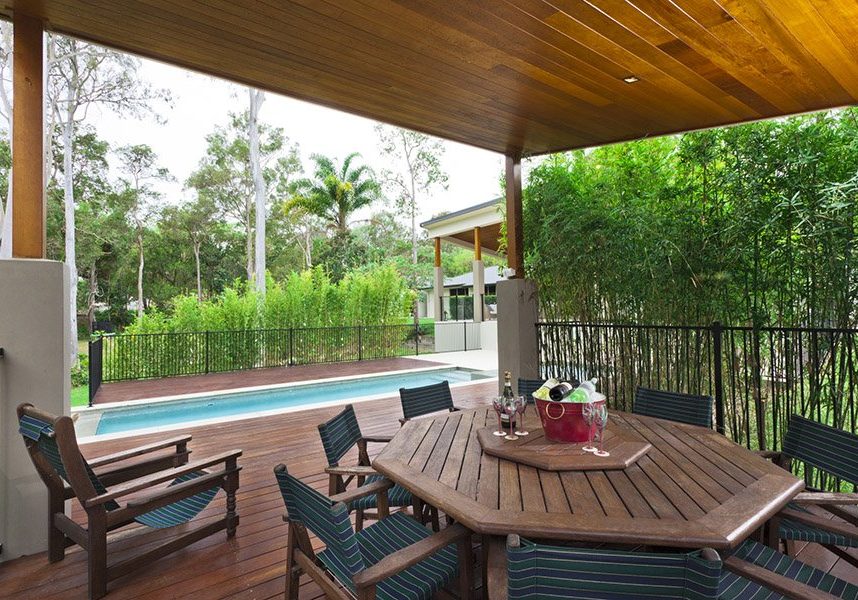 Hardwood is another perfect material for creating naturally appealing decks. It comes with various color options ranging from brown to red with the option of adding plush tints and hues. Hardwood is also quite durable and resistant to decaying and chemical damage. Hardwood decks can last up to 70 years.
Your Premium Richmond Deck Contractor
As your local experts, you can contact us at any time of the day or night for any inquiries about decks, patios, sunrooms, pergolas and arbors. Our friendly team is standing by, and will walk you through the process from design to construction.
Contact Us for a Free Estimate